Add Free Call Code to Your Drupal Site
1. Log into your Drupal account.
2. Select "Structure" > "Blocks".
3. Click "Add block"
Give your block a title and description.
4. paste your Free Call code into the Block body field.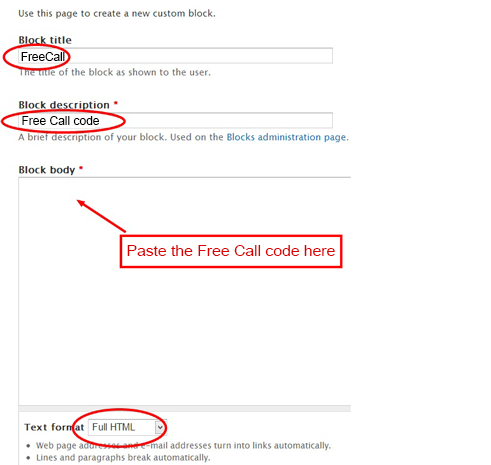 5. Next to Text format, select Full HTML.
6. Click Save block.
7. Refresh your site to make the changes appear.
https://www.livechatalternative.com/