Install Free Call Plugin to Your WordPress Site
Login to Your WordPress Site
Go to yoursie.com//wp-login.php and login to your site.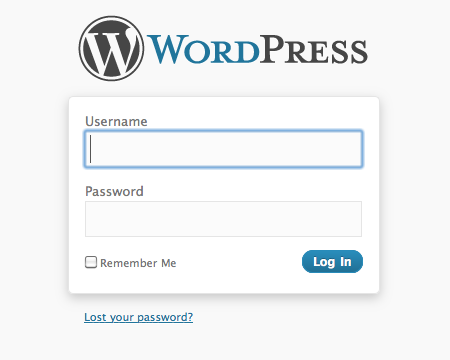 Install a Plugin using WordPress Plugin Search
The easiest way of installing a WordPress plugin is to use the plugin search.
1. Click on Plugins >> Add New
2. Searsh for "Free Call inc"
3. Click on "Install"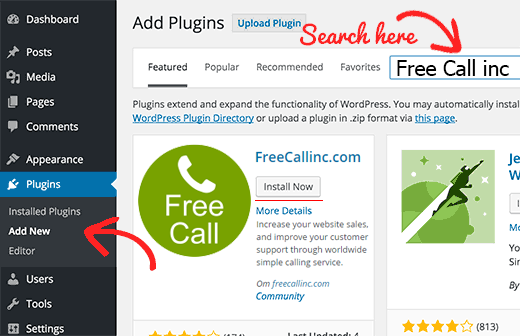 Install the Plugin via FTP
Enterh you passwors and click on "Proced"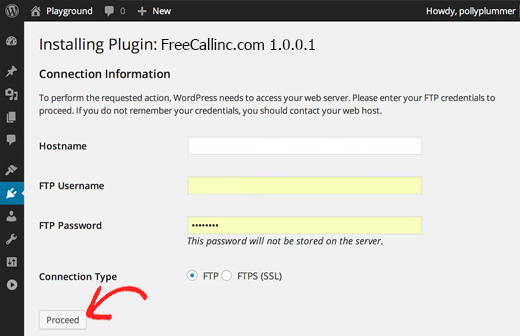 Enable the plugin and make
1. Click "Enable"
2. Click on Settings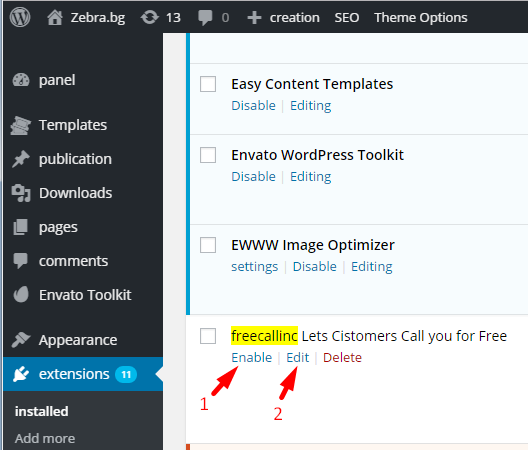 Enter you 'Company ID' and 'Site ID'
Folow the instruction, to enter 'Company ID' and 'Site ID'
PS:
If you already have Free Call account you need to get 'Company ID' and 'Site ID' by login ingo your account.
To do so:
1. login in your Free Call account here
https://all2.freecallinc.com
.
2. Click on "Settings", then on "Get Free Call Code", then click on "WordPress".
https://www.livechatalternative.com/